Your Story Matters.
(And So Does Theirs.)
Get CLEAR about your marketing message,
gain CONFIDENCE about how to share your stories,
and learn how to listen deeply so you CONNECT with potential clients, partners, life-long peers and colleagues. And then CELEBRATE your fabulous new skills.
It's an Event Like No Other — for a Different Kind of Entrepreneur…YOU!
If you're…
Big-hearted, with a mission to change the world (even in some small way)

Creatively courageous and willing to try new things

Averse to templates and cookie-cutter marketing

Ready to do a deep dive and find the stories that your tribe wants and needs to hear from you

Tired of attending big, holy-cow-conferences
Then, this event is for you.
Yes, marketing can be fun, beautiful, engaging. Best of all, when you do it in a way that feels natural and good (like sharing your favorite stories), it can help you create an even BIGGER impact in the world.
You're invited to join us for an in depth weekend of serious fun, deep work, and great food.
Our group will be small enough to give you the focused attention you want and need so you can find new and better ways to tell the stories of your business.
Who should come? Slightly rebellious indie biz owners who do all or most of their own marketing.
What will you learn? How to find and share the stories that attract (and matter to) your prospective clients and customers.
Why should you care? Humans relate and connect to each other through stories. Not through charts and graphs. Not through tired marketing messages. It's the most natural way to share your gifts (products and services) with the world.
Where will we meet? McMennamin's Kennedy School, in Portland OR.
How do I get a ticket? (And what do they cost?) Regular admission is just $247 (or $225 if you pay in full at time of registration) if you register before the Early Bird deadline of May 22, 2015.
Make payments by with the $97 deposit. Yes, that includes all your food and drink. (Prices go up to $379 after May 22nd.)
If you have a financial need and want to apply for a scholarship, submit your application before May 15, 2015. Applicants will be notified about tickets no later than June 15, 2015.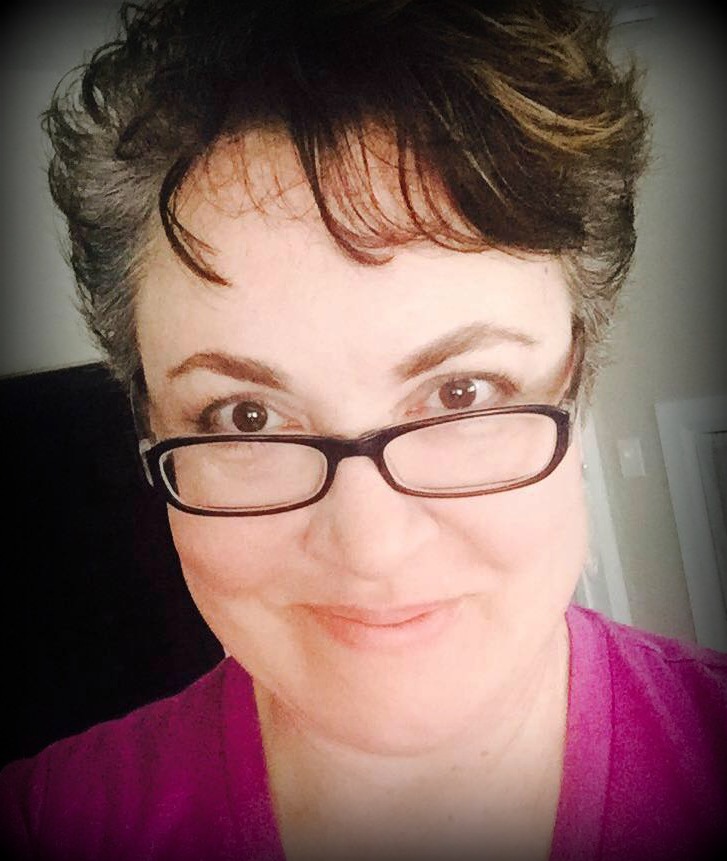 Hi, I'm Téa.
For the past decade, I've worked with hundreds of folks just like you all over the world, helping them clarify their brands, create and implement customized marketing plans, and tell better, more engaging stories. This workshop is the culmination of those efforts plus my 25+ years of experience in marketing as a whole.
I'd love to meet you in Portland.
Here's how we'll spend our time together:
DAY ONE :: Saturday, August 8th
Continental Breakfast & Mingle
Welcome & Introductions (be ready to share a bit about you and your business!)
Morning Session: Business Storytelling 101 – The Framework – A New Twist on the Traditional Marketing Plan – A more right-brained approach to understanding your business.
Lunch: Box Lunches + Roundtable Mastermind Discussions
Early Afternoon Session: Your Origin Story – Spiderman was bitten by a radioactive spider. What event(s) happened in your life to make you who you are today? We'll engage all learning modalities and give you some coaching on those places where you're stuck (like 'How am I unique?').
:: Optional Yoga Break
Late Afternoon Session: Story Circle Mastermind – We'll spend the rest of the afternoon digging deep with on-the-spot coaching and group feedback. We'll help each other uncover our most powerful and effective marketing stories using prompts developed for just such a purpose.
Group Dinner + BeerTasting
DAY TWO :: Sunday, August 9th
Group Hike (Optional)
Continental Breakfast + Mingle
Morning Session: The Prosperous Kitchen – Pricing Your Products & Services (and talking about them) with Confidence –We'll discuss real-life scenarios (yours!) and look at how to both set prices that your customers are happy to pay and tell stories about your product or service that attract the right customers and clients.
Box Lunches & Networking
Afternoon Session: Story Coaching Hot Seats – Here's where you'll get specific answers to questions that arise during the event. All coaching will be done live, on-the-spot so that everyone in the room can benefit from your challenge.
NOTE: Most sessions will also be available via live simulcast. All attendees (both in-person and virtual) will receive recordings of the event. Perfect for reviewing and integrating the learnings into your business!
FAQs
Once I give you my deposit, when will the remainder of my registration be due?
We will contact you via email to make payment arrangements. In general, we'd like to see you pay the balance in full no later than July 1, 2015.
Will you have discounted hotel rates for rooms at the Kennedy School or other venue?
Unfortunately, summers in Portland are the high season for tourism, weddings, and other events. While we do plan to reserve a block of rooms for attendees, we weren't able to negotiate a discount on their already reasonable rates. We do recommend that you consider sharing a hotel room with a colleague to mitigate some of the cost, if needed.
Where can I contact the organizer with any questions?
Send an email to tea@storybistro.com
Is my registration/ticket transferrable?
Yes. If you'd like someone else to use your ticket, you can do that. Zero questions asked. Zero money charged.
Can I update my registration information?
Yes. Just send an email to tea@storybistro.com
Do I have to bring my printed ticket to the event?
No. We'll have your name on the roster
What is the refund policy?
You can get a full refund up to July 1, 2015. After that, we encourage you to transfer your ticket to a friend or colleague. A partial refund (50%) will be granted up to August 1, 2015.
The name on the registration/ticket doesn't match the attendee. Is that okay?
Yes. As long as you've contacted us ahead of time.
Need a scholarship? I'm gifting 3 seats to those with a financial need. Please apply here.
About Your Host
As the Proprietress and Chef of Story Bistro, Téa gets goosebumps when she's able to help her clients find clarity about who they are and how they want to share their stories with the world.
With more than 20 years of solid experience in marketing, she's constantly looking for new ways to approach traditional or mainstream methods.
In 2013, she single-handedly created and produced "Prosperity's Kitchen," a 14-week reality web series that taught solo biz owners how to market themselves online while they competed for cash and prizes.
Later that year, she developed The Digital Dining Room, a year-long group coaching program that incorporates the best of Prosperity's Kitchen and continues to evolve.
She's also the author of "Attract and Feed a Hungry Crowd: How Thinking Like a Chef Can Help You Build a Stronger Business" (available on Amazon).