Your Business is a Story that Matters.
 What does your Hero desire most?
Who are the Villains she battles?
When you know these things, you can finally…
Deliver CLEAR offers that people respond to;
Share your best marketing stories with CONFIDENCE;
and CONNECT with more potential clients, partners, life-long peers and colleagues.

It's an Event Like No Other — for a Different Kind of Entrepreneur…YOU!
If you're…
A slightly rebellious indie biz owner who does all or most of your own marketing

Big-hearted, with a mission to change the world (even in some small way)

Creatively courageous and willing to try new things

Averse to templates and cookie-cutter marketing

Ready to do a deep dive and find the stories that your tribe wants and needs to hear from you

Tired of attending big, holy-cow-conferences
Then, this event is for you.
Yes, marketing can be fun, beautiful, engaging. Best of all, when you do it in a way that feels natural and good (like sharing your favorite stories), it can help you create an even BIGGER impact in the world.
You're invited to join us for an in depth weekend of deep work, delightful insights, and great food.
Our group will be small enough to give you the focused attention you want and need so you can find new and better ways to tell the stories of your business.
What will you learn? New ways to find and share the stories that attract (and matter to) your prospective clients and customers. This includes stories about your brand, your pricing, and what outcomes your clients get by working with you or using your product.
What will you take home with you? Clarity and direction! A clear framework to help you create and implement a customized, solid marketing plan for the coming year.
Why should you care? Humans relate and connect to each other through stories. Not through charts and graphs. Not through tired marketing messages or manipulative mind games. It's the most natural way to share your gifts (products and services) with the world. It's also the best way to boost your bottom line.
Where will we meet? McMennamin's Kennedy School, in Portland OR. We'll also gather virtually in a private Facebook group so you can connect with attendees ahead of time and keep in touch/network after we're done.
How do you get a ticket? (And what do they cost?) Regular admission for the in-person event is just $379 and includes all your meals for both days. You can attend FREE if you're a VIP member of our Digital Dining Room*. If you can't make it to Portland and you'd still like to join us, there's a virtual ticket available for $37. Click the button below and you'll get to our eventbrite page which shows both options.
*Must join before July 1, 2015.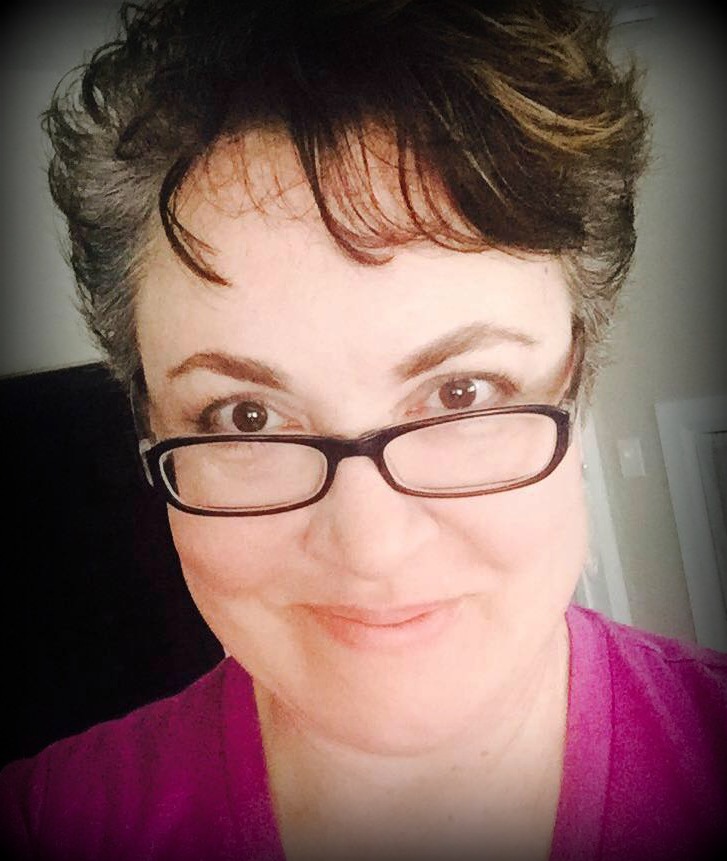 Hi, I'm Téa.
For the past decade, I've worked with hundreds of folks just like you all over the world, helping them clarify their brands, create and implement customized marketing plans, and tell better, more engaging stories. This workshop is the culmination of those efforts plus my 25+ years of experience in marketing as a whole.
I'd love to meet you in Portland.
Here's how we'll spend our time together:
DAY ONE :: Saturday, August 8th
8:30 a.m. – Registration, Continental Breakfast & Mingle
9:00 a.m. – Welcome & Introductions (be ready to share a bit about you and your business!)
9:30 a.m. – Morning Session: Business Storytelling 101 – The Framework – A New Twist on the Traditional Marketing Plan – This more creative, right-brained approach to understanding your business and planning your marketing looks at new ways to understand and talk to your audience via Story Types, Villains, the Landscape, and much more.
10:45 a.m. :: Break with Optional Yoga Stretches (10 min)
11:00 a.m. – Continue Morning Session
12:15 p.m. – Lunch + Roundtable Mastermind Discussions
1:15 p.m. – Early Afternoon Session: Your Origin Story – Spiderman was bitten by a radioactive spider. What event(s) happened in your life to make you who you are today? We'll engage all learning modalities and give you some coaching on those places where you're stuck (like 'How am I unique?').
2:30 p.m. :: Break with Optional Tea-Tasting Mini-Lesson by Andy Hayes of Plum Deluxe
3:00 p.m. Late Afternoon Session: Story Circle Masterminds – We'll spend the rest of the afternoon digging deep with on-the-spot coaching and group feedback. (We'll break up into smaller groups for this.) We'll help each other uncover our most powerful and effective marketing stories using prompts developed for just such a purpose.
4:00 p.m. :: Break with Optional Yoga Stretches (15 min)
4:15 p.m. – Continue Late Afternoon Session
5:00 p.m. – End of Day 1
6:00 p.m. – Group Dinner + Beer Tasting
DAY TWO :: Sunday, August 9th
8:30 a.m. – Continental Breakfast + Mingle
9:00 a.m. – Morning Session: Your Yellow Brick Road – Price Your Products & Services (and talk about them) with Confidence –We'll discuss real-life scenarios (yours!) and look at how to both set prices that your customers are happy to pay and tell stories about your product or service that attract the right customers and clients. Create your own Yellow Brick Road to business revenue success.
10:30 a.m. – Break with optional Yoga stretches
10:45 a.m. – Continue Morning Session
12:00 p.m. – Lunch + Networking
1:00 p.m. Afternoon Session: Story Coaching Hot Seats – Here's where you'll get specific answers to questions that arise during the event. All coaching will be done live, on-the-spot so that everyone in the room can benefit from your challenge.
2:30 p.m. – Break with Optional Yoga Stretches
3:00 p.m. – Continue Afternoon Session
4:15 – 5:00 p.m. – Close and Wrap-up; What's Next?
NOTE: Most sessions will also be available via live simulcast. All attendees (both in-person and virtual) will receive recordings of the event. Perfect for reviewing and integrating the learnings into your business!
FAQs
Where can I contact the organizer with any questions?
Send an email to tea@storybistro.com
Is my registration/ticket transferrable?
Yes. If you'd like someone else to use your ticket, you can do that. Zero questions asked. Zero money charged.
Can I update my registration information?
Yes. Just send an email to tea@storybistro.com
Do I have to bring my printed ticket to the event?
No. We'll have your name on the roster
What is the refund policy?
You can get a full refund up to July 1, 2015. After that, we encourage you to transfer your ticket to a friend or colleague. A partial refund (50%) will be granted up to August 1, 2015.
The name on the registration/ticket doesn't match the attendee. Is that okay?
Yes. As long as you've contacted us ahead of time.
Where do you recommend we stay?
If you want to stay at the Kennedy School, the rooms won't open up until about July 1st (there's a wedding taking place the same weekend). Other options include:
Airbnb.com
Caravan (The Tiny House Hotel):  http://bit.ly/17zs1pU
Aloft (Cascade Station):  http://bit.ly/1Dr9IhT
Radisson Hotel (Portland Airport):  http://bit.ly/1FXQZhA
Residence Inn (Right on the Max Line):  http://bit.ly/1zJ4Y3v
We do recommend that you consider sharing a hotel room with a colleague to mitigate some of the cost, if needed.
What technology do I need to participate virtually?
The livestream will happen via Google Hangouts. You only need to have a stable connection to the internet to participate. Q&A will happen before, during, and after each session. Recordings will be available for at least two weeks after the event.
Ready to Register?
NOTE: $10 from every Virtual ticket and $75 from every In-Person ticket goes to benefit A Social Ignition.
A Social Ignition is an entrepreneurial program inside and outside of prison. They coach men transitioning from incarceration in the practice of business and personal growth to help them succeed in life after prison. They just celebrated their first year of success and are committed to building richer, more diverse communities through equitable economic empowerment and radical self respect.
Click Here to Save Your Seat
About Your Host
As the Proprietress and Chef of Story Bistro, Téa gets goosebumps when she's able to help her clients find clarity about who they are and how they want to share their stories with the world.
With more than 20 years of solid experience in marketing, she's constantly looking for new ways to approach traditional or mainstream methods.
In 2013, she single-handedly created and produced "Prosperity's Kitchen," a 14-week reality web series that taught solo biz owners how to market themselves online while they competed for cash and prizes.
Later that year, she developed The Digital Dining Room, a year-long group coaching program that incorporates the best of Prosperity's Kitchen and continues to evolve.
She's also the author of "Attract and Feed a Hungry Crowd: How Thinking Like a Chef Can Help You Build a Stronger Business" (available on Amazon).
We're Grateful for Our Partners…
Kudos from Past Participants
Surpassed my expectations…I realized I have the power to make my own rules and that I have a story worth telling! Very empowering and invigorating weekend.
Bri James
Today, you have engaged me, your delivery, your tone, you kept me wanting more of you. I even had a break through…The W-H-Y of writing my business plan and building my consultant practice in my niche.
Audrey Johnson
…every segment of the Soiree was a gem of a gem that got me thinking!
Melanie Kissell
My biggest takeaway from the event was the importance of being together in community for business support. At times, I feel like I'm on an island trying to make business decisions each day. This retreat was a great reminder to get other people together with similar interests to share and learn from each other. It was very very powerful! Thank YOU!
Stacey Shanks
Loved the community, connecting with folks I'd only met online and those I'd never met before. The feedback and positive juju were great. There was a nice mix of structured and unstructured time and dinner was fun! I've always planned to intersperse yoga or hooping or walking into a training event, so I relished those opportunities to flex mind and body.
Gloria Miele
I loved thinking about my customer's problem as the villain! I also enjoyed the tiny box – it is something that I am really missing in my offerings. Something to give them just a "taste." Excellent event. Surpassed my expectations.
Julie Melfi
The story telling concept came alive for me. I started to get what you're asking me to do. I realized that I'm not as focused as I thought I was. One of my a-ha moments came when you asked us to think about our superpowers.
I couldn't come up with any. What does that say about me and my practice? There are gaps that need to be filled if I want to show up for my business.
Yota Schneider
What changed for me is that now I have a better understanding of pricing from a marketing standpoint. (I got it from a finance point but the anchoring and small taste approach was very eye opening.)  The whole weekend didn't feel like work, it was all play right down to dinner in a group. Loved being there and look forward to next time.
Alecia Caine
I got great clarity in how to focus and streamline my offers … instead of trying to do too much and dilute my efforts. Like most everyone, my interests are interconnected, and as I grow my business and learn the market, I can decide what to pull into my offer down the road. Long story short, I was reminded that this is a process and a plan meant to be executed over YEARS. I was also reminded to turn towards my fears instead of running away from them. If there's fear, there's also growth, and I was reminded that the feeling of fear / discomfort is nothing more than an invitation to grow.
Gwendoline V.
I enjoyed meeting other business owners (so I am NOT the only one struggling with this) and with the coaching…putting the content into action is always a great learning for me. I truly enjoy your style and appreciate your wisdom and experience.
Sandra Turnbull
A Portion of our Proceeds Benefits…